We may be able to pay for Starbucks with cryptocurrency sooner than we might have thought. The most prominent international coffee house, Starbucks Corporation, is interested in taking digital currency in exchange for frappuccinos.
Chairman Howard Schultz has recently made positive comments regarding cryptocurrency. Unlike Bill Gates, Howard Schultz has adopted and embraced the fact that crypto payments will become a popular choice for consumers.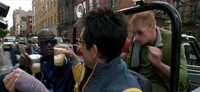 "I'm bringing this up because as we think about the future of our company and the future of consumer behavior, I personally believe that there is going to be one or a few legitimate, trusted digital currencies off of the blockchain technology." — Howard Schultz
This public stance comes as no surprise. Starbucks was one of the first franchised retailers to accept NFC payments such as Apple Pay. Also, the tech-savvy coffee dealer has an app that allows customers to pay for Starbucks with refillable digital loyalty cards.
These positive comments come with some sharp critiques regarding the longevity of Bitcoin. Schultz is not sure whether Bitcoin has the stamina to maintain long-term success.
"The reason I mention this is not because I'm talking about Bitcoin because I don't believe that Bitcoin is going to be a currency today or in the future, I'm talking about the new technology of blockchain and the possibility of what could happen, not in the near term," Schultz said.
Is Starbucks just fronting?
Based off of what Schultz has communicated to public outlets, it does not look as though the world-renowned coffee chain is looking to start an initial coin offering. Yet, is Starbucks legitimately not interested in beginning an ICO?
Or are they using the blockchain press to posture and attract the help of crypto heavyweights who may have solutions? It is hard to believe the plateauing Starbucks brand has no interest in getting their feet wet in ICO crowdfunding.
Perspective
If we were to evaluate the past two years of the Starbucks Corporation (SBUX), there is one word that sticks out, and that word is flat. Let's face it. Millennials, who now have $200 billion in buying power, are running to buy Starbucks coffee but not to invest in SBUX stock.
According to Big Ticket Fund Managers, "Over the past two years, Starbucks Corporation (SBUX) stock is essentially flat, being left far behind the 35% gain in the S&P 500."
This recent decrease in growth has consequently disqualified Starbucks from trading at the same high premium they once have.
With plans on saturating the Chinese market and expanding food options, Starbucks is doing its best to keep stakeholders happy and attract new investors. Nevertheless, the fact remains the SBUX has plateaued. It looks like the IPO giant has officially aged.
Integrating digital currency can supply the corporation with the bleeding edge technology to push the company out of the gray.
Incorporating blockchain in the Starbucks business model can set the corporation apart as the tastemaker for traditional retail IPOs, who are looking to adopt a digital currency.